Hello everyone, we've just restarted the Mystic Test Server with the new Crafting System! You can open new system by speaking to the Blacksmith NPC's (such as Jakar). This new system should be much easier to use than the previous systems, and it allows for a cleaner and smoother user experience. We really wanted to make one system fit all your crafting needs. So this system can be used to Craft all Level 1-13 items! It can even be used to refine your materials!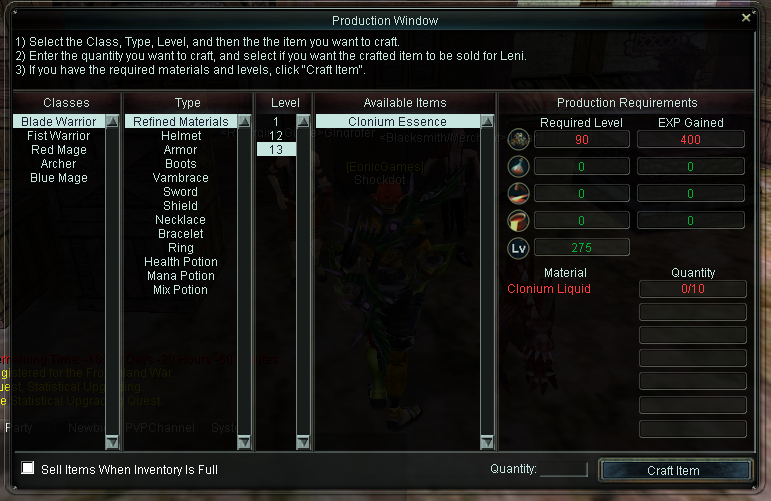 In addition to this change, islands now drop Clonium Liquid instead of Clonium Essence. This Liquid can be refined using the new Crafting System into Clonium Essence. Clonium Essence can then be used to craft items Clonium equipment.
As always, we welcome any feedback players have!